Mr Charles Perkis Davis
Forenames:
Charles Perkis
Date of Birth:
15/10/1820
Date of Death:
18/04/1869
Map Reference Number:
RSHG 012 A2
Plot Number:
Ryde Old cemetery Section S Plot 2694
Grave Description:
GOTHIC STYLE HEADSTONE WITH THE LETTERING CARVED IN RELIEF
---
Grave Condition Description:
LICHEN GROWING ON H/S AND KERBS ARE MOSTLY BURIED
---
Other Information:
Ann amended date on 30/01/2009, source: death, burial and newspaper records.
---
Old Website Grave ID:
3466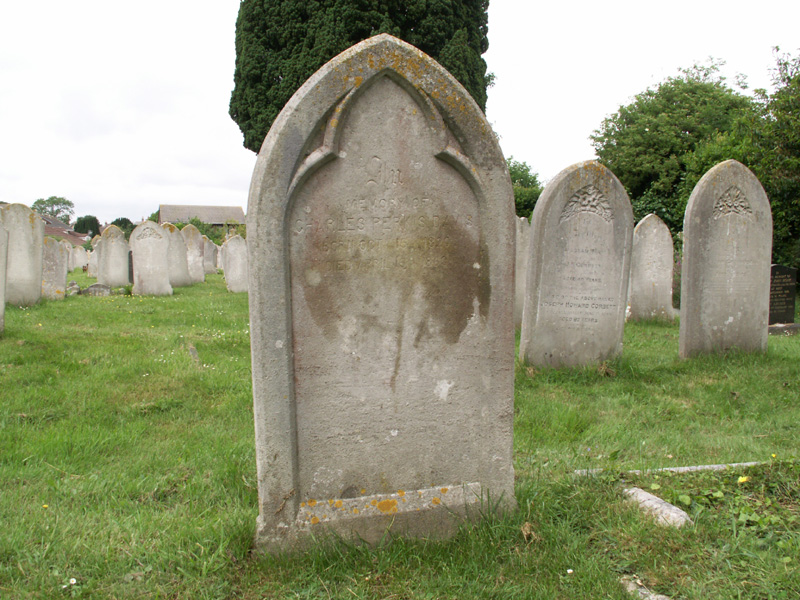 Inscription:
IN LOVING MEMORY OF
CHARLES PERKIS DAVIS
BORN OCT 15th 1820
DIED APRIL 18th 1869
Photographs:
---
Related Documents:
PDF file:
Census; Marriage; Directory; Death.
''Entries from the 1851 and 1861 census, details from the All Saints' Newchurch marriage register, listing from the White's directory and the death notice from the IW Times.''
---
Have you found this website useful?
This website is run by volunteers, so if you have found this website to be of any use whatsoever then please make a donation towards it's upkeep via our 'contact form'.
---