Mr George Lewis
Map Reference Number:
RSHG 019 B1
Plot Number:
Ryde Old Cemetery Section T Plot 2969 and 2969a
Grave Description:
Headstone with rounded top and shoulders, twisted rope design with an anchor engraved above the inscription, grass top to grave.
---
Grave Condition Description:
Very Good
---
Other Information:
Although not mentioned on the memorial, also interred in this plot, George Lewis (1943) and an earlier burial Edward Perkins (1872), source: Bereavement Services records
---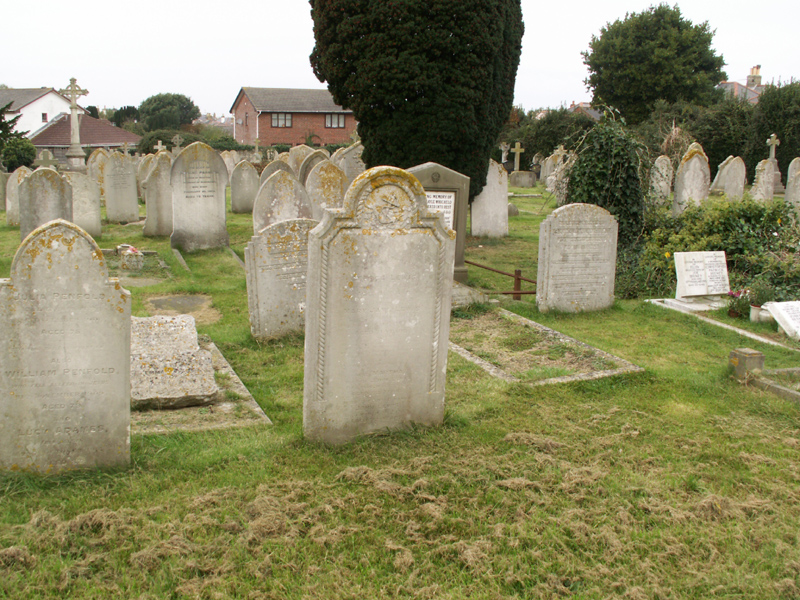 Inscription:
IN
LOVING MEMORY OF
GEORGE LEWIS
WHO DIED DECEMBER 20TH 1904
AGED 81 YEARS
ALSO OF
MARY JANE LEWIS
HIS BELOVED WIFE
WHO DIED JANUARY 25TH 1905
AGED 71 YEARS
"WE SAW THEM FADE AND WASTE AWAY
WE SAW THEM GASP FOR BREATH
WE SAW UPON THEIR SUNKEN BROW
THE FATAL SIGN OF DEATH"
"FOREVER WITH THE LORD"
ALSO MARTHA
WIFE OF JOHN LEWIS
DIED MARCH 15TH 1927
AGED 62 YEARS
ALSO OF THE ABOVE NAMED
JOHN LEWIS
DIED MARCH 28TH 1937
AGED 73 YEARS
Photographs:
---
Related Documents:
---
Have you found this website useful?
This website is run by volunteers, so if you have found this website to be of any use whatsoever then please make a donation towards it's upkeep via our 'contact form'.
---